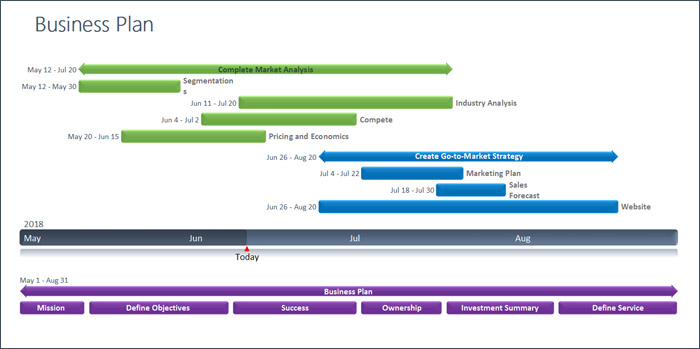 FREE Business Plan for Gantt Chart Template
* The free business plan template enables fund-seeking entrepreneurs to present a clear overview of their venture's trajectory to potential investors. Outlining the major steps involved in business planning, the template provides visual support to help entrepreneurs kick-start their plan. Entrepreneurs can edit the graphic with their own data to illustrate business goals and the actions planned for achieving those goals in a simple, clear manner that any audience can easily understand and remember. This is why the template can also be used by enterprises aiming to attract key employees, deal with certain suppliers, and prospect for new markets.
Key PointScale: 16:9
Page: 1
Format: PPTX / POWERPOINT
Size: 395 kb
I hope you like it.
Download
http://www.ganttcharts.net/download/2018/business-plan-templates.rar