Gantt Charts Through the Years 1896 Karol Adamiecki develops first known tool of this type, called a harmonogram. 1912 Hermann schurch published what would be considered Gantt Charts, based on German routine. 1910-1915 Henry Gantt created his chart, named after him-closely representing modern-day Gantt Charts. 1914-1918 Gantt Charts played a role during WWI-used to help accelerate industrial production of munitions. 1980's Personal computers enable creation of complex Gantt Charts – improving on charts previously drawn on paper. 2012 Nearly all…

The Gantt chart is also known as the bar chart. It uses a bar chart to show the project, progress, and the progress of the system and other time related system progress. Named after the author, Mr. Henrry L. Ganntt. Named after Henry Gantt, Gantt charts are now a staple tool in project planning and project management. Gantt charts are interactive bar charts that help managers and teams completely outline and schedule projects on a timeline. They allow you to…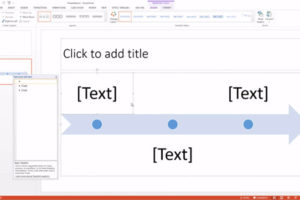 With SmartArt Graphics, you can quickly insert a timeline image into your PowerPoint slide and add your own information. You can either include the timeline as part of your PowerPoint presentation or export it as a .PDF to include elsewhere. Before you start, make sure you have a list of all the dates and information you want to add to the timeline. Note: We are using Windows running PowerPoint 2013 in this example.